"The PCO" - highlights in April newsletter
12 Apr'21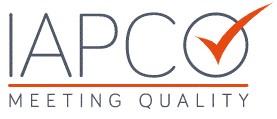 "The PCO" April 2021 edition, by IAPCO (International Association of Professional Congress Organizers), presents several articles of relevant interest for the meeting industry segment and its current challenges.
The following articles stand out:
• "6 things hotels are doing to help you book with confidence" - a set of measures, suggested by MeetInToronto, in order to guarantee its customers the security of their reservations;
• "New association resource to support hybrid event delivery" - disclosure of a recent report, prepared by IAPCO, which presents several important guidelines to be considered when organizing a hybrid event. The document is available for free download, through a link provided in the newsletter.
• "IAPCO's 2020 statistics" - results of two surveys (IAPCO Coronavirus Impact Survey and IAPCO Company Report and Annual Survey), carried out for a total of 87 IAPCO members. The results also show the comparison with the data obtained in 2019.
• "Turning Covid Safety Measures into Attendee Engagement Opportunities" - the article presents some innovative initiatives, developed during the PCMA Convening Leaders 2021 event (Singapore), specifically during the period when the participants were waiting for their rapid Covid tests to be confirmed, in designated holding areas at the event's venue.
Click here to access IAPCO's April newsletter.