Konnected launches "Tour por Portugal"
11 Jun'21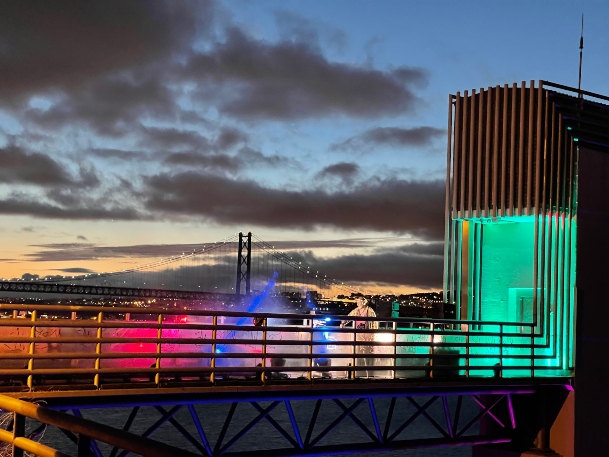 Rituais' new brand, Konnected – Music, Video & Lifestyle, has presented, on June 2nd, the project "Tour por Portugal", in the panoramic elevator of Boca do Vento, in Almada (Lisbon Region).
This project aims to uncover Portugal and its regions, through the performance of Dj's / Musicians, in Live Streaming or in pre-recorded programs, in unexpected places and with a great visual impact.
The video of this first event, available on this link, is receiving excellent reviews, with the number of views growing daily.
Konnected is now in the process of disseminating the project to customers and brands that wish to associate with "Tour por Portugal", namely municipalities and regions of Portugal, but also hotels, resorts, venues or any other places with idyllic scenarios that fit this concept. The videos will be available on the Youtube channel, and may also be included in the clients' social networks.
In a first stage, the events do not foresee public, but it is intended, in addition to online production, to create hybrid events, with the presence of Konnected's customers. The brand aims to carry out at least 12 episodes and to replicate it annually (at least until 2025), depending on the acceptance and support of Portuguese municipalities, regions or other sponsors, including brands and international companies.
For additional info, click here to access the Konnected – Music, Video & Lifestyle website.
If you are interested in sponsoring "Tour por Portugal", please contact: eventos@konnectedmusik.com / +351 919 41 29 54 (Luís Alves).