Portuguese destinations climb up ICCA's ranking
03 Jun'19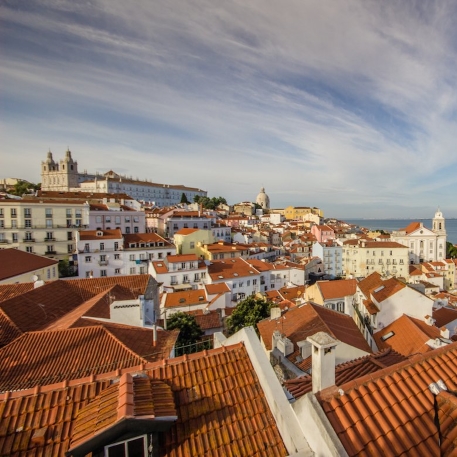 Lisboa has reached the 6th place in the world ranking of cities of the International Congress and Convention Association, referring to the year 2018. The Portuguese capital hosted 152 international congresses that fulfilled the criteria of the association. "We have an enviable international positioning in terms of congresses and similar events, which contributes to a good profitability of tourism, given the greater economic weight of this product", acknowledged the head of the Associação de Turismo de Lisboa (Lisboa Tourism Assossiation), Vítor Costa. "Lisboa hosted 50% of the events that took place in Portugal and, if we consider the Lisboa region, the percentage rises to 55%, thus contributing to the country having obtained an excellent place in the international ranking."
Porto has also experienced a rise of two places, having hosted 71 congresses, five more than last year. According to the executive director of the Associação de Turismo do Porto – Convention & Visitors Bureau (ATP - CVB), Rui Pedro Gonçalves, "the result achieved is already a consequence of a strategy implemented at the beginning of the year [2018], which allowed to capture more events through of a connection of proximity to the associative and corporate sector ". He added that "consolidating this strategy will enable more and better results to be achieved in the coming years."
In terms of countries, the United States ranks first, with 947 congresses, followed by Germany and the United Kingdom. Portugal maintains the 11th position, with 306 of these events.
This ranking considers regular international congresses, which are held on a rotating basis between countries, and with an audience of at least 50 participants.