Publituris Meeting Forums 2022 in Sintra
18 May'22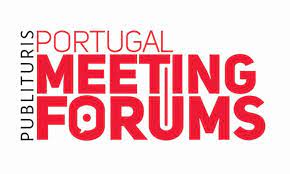 The Meeting Forums 7th. edition, organized by Publituris, will be held in Sintra (Lisboa Region), from 21 to 23 June 2022. The main venue for this meetings is Vila Galé Sintra Resort Hotel Conference & Spa. 
30 top buyers are expected, coming from strategic markets, such as.: Germany, United Kingdom, France, Spain, Benelux, Scandinavia, United States of America, Brazil and Canada. 
Along with business meetings, the event includes a social program and networking activities.
Reservations until June 3, 2022, for the following contacts: lluis@publituris.pt; +351 913 256 261 
The event is supported by Turismo de Portugal, under the programme Portugal Events.