Portuguese Tourism Office in Germany launches MICE Presskit 
13 Sep'22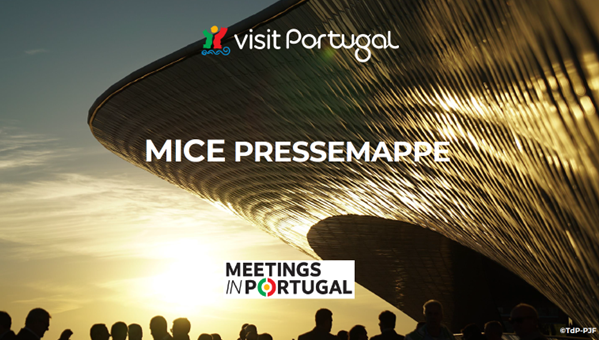 The Portuguese Tourism Office in Germany has produced the "MICE Presskit" (MICE Pressemappe), a promotional tool whose main goal is to strengthen Portugal's reputation as a destination of the meetings industry. 
It is expected that this tool will be an important support for national stakeholders, in their actions focused on the DACH markets (Germany, Austria and Switzerland), in the business tourism segment. 
The "MICE Presskit" includes the most relevant facts about Portugal and its regions, their potential as event destination, examples of the most iconic and/or emblematic venues and general information about the website MeetingsInPortugal. It has already been shared with all regional partners for further dissemination through the most appropriate channels. 
To access the "MICE Presskit", please contact: inform@meetingsinportugal.com.