ICCA launches report "From Trial to Viable Events"
06 Apr'21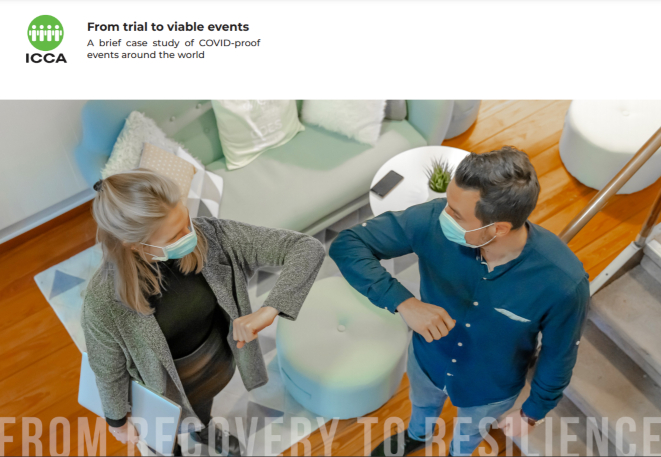 ICCA's research team gathered insights and practical advice from some of the early pioneers who explored the new terrain of in-person events in a pandemic affected world. The result is the latest ICCA report 'From Trial to Viable Events.'
This report provides a guide for implementing World Health Organisation and local government pandemic protocols.
The featured trial initiatives also give us a first look at what it might take to restart the meetings industry, while ensuring both safety and profitability.
ICCA CEO, Senthil Gopinath, is optimistic for the future. "Our industry has long met high standards and this crisis has proven how readily we can rise to embrace new challenges. I believe that the way forward is through innovation, collaboration, and transformation. I'm very proud of what we have achieved as a community so far and I look forward to seeing how we continue to build on the opportunities that this crisis has presented."
Click here to download the report.