Event Point - The show must go on!
26 Jun'20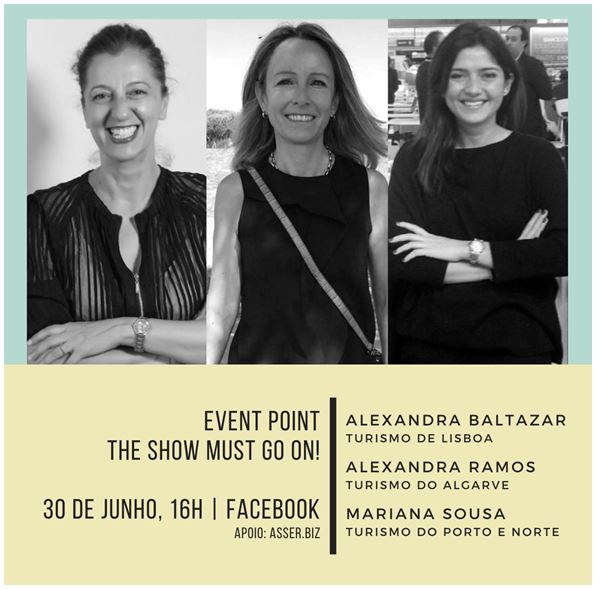 The Show Must Go On! é o título da segunda série das conversas em direto, todas as terças-feiras, no Facebook da Event Point. 

Na próxima terça, dia 30 de junho, pelas 16h, está marcado encontro com Alexandra Baltazar (Turismo de Lisboa), Alexandra Ramos (Turismo do Algarve) e Mariana Sousa (Turismo do Porto e Norte).