4 more Michelin Stars for Portuguese restaurants
14 Dec'18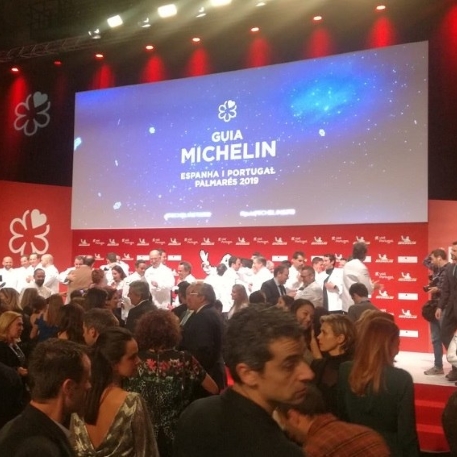 This December, Lisboa hosted for the first time the Michelin Guide Iberian Gala. The ceremony took place at the Carlos Lopes Pavilion and was attended by countless personalities from the world of national and international cuisine.
Four Portuguese restaurants were awarded with the famous stars, namely "Alma" (Lisboa) by Henrique Sá Pessoa, that got his second star, but also the "G Pousada" in Bragança, by chef Óscar Gonçalves, "A Cozinha", by chef António Loureiro, located in Guimarães, and" Midori", by chef Pedro Almeida in Sintra.
The Secretary of State for Tourism, Ana Mendes Godinho, noted that "hosting the Michelin gala in Portugal for the first time is a milestone that demonstrates the Portuguese gastronomy's affirmation and notoriety. Portuguese gastronomy is increasingly famous around the world. Looking back at 2015, Portugal has managed to double the number of stars and restaurants with this distinction. Evidence of this notoriety is the growing number of international articles on Portuguese gastronomy and wines as well as the election as a gastronomic must visit destination by one of the largest operators in American luxury tourism. At a time when Tourism is extending through our whole territory, it is a special pleasure for me to witness two new stars awarded to Guimarães and Bragança."
Luís Araújo, Turismo de Portugal President, highlighted that "it is time to congratulate the Portuguese chefs who have been rightly recognised for their excellence and development of their work. They are tireless in their art, taking Portuguese gastronomy further, one of the pillars of Portugal's cultural identity, and enriching the Portuguese heritage in this area. They are true ambassadors of Portugal, contributing to the projection of our country worldwide and to consolidate the perception that this is an ideal destination to meet new flavours and enjoy unique experiences."