Évora hosts ICCA Iberian & Mediterranean Annual Chapter meeting 
06 Apr'23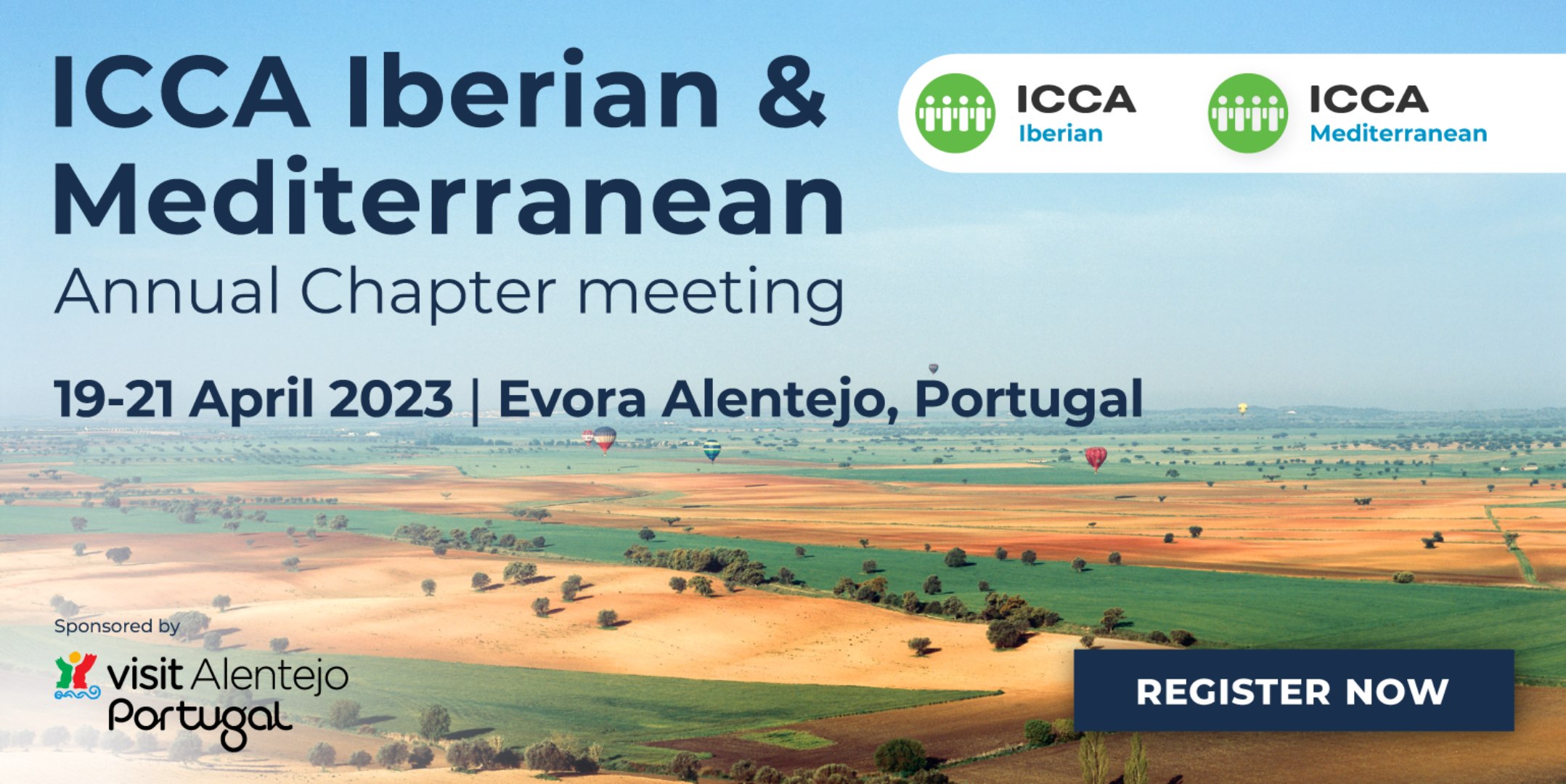 The annual meeting of ICCA (International Congress and Convention Association) Iberian & Mediterranean Chapters will be held in the city of Évora, Alentejo Region, from 19th. to 21st. April. The venue selected is Convento do Espinheiro, Historic Hotel & Spa.
The event will feature sessions with several speakers, namely: Ainhoa Berganza (co-founder, Inti Training & Coaching), Alexandre Pinto (Technical Director and Founder Partner, JETsj Geotecnia, Lda.), Brian Allan (CEO Rock Your Business), Bruna Macarrone (Chair, Eye Movement Desensitization and Reprocessing – EMDR), Jaume Pros (Sepa – Spanish Society of Periodontology – Foundation Deputy Director) and Rory Archibald (Founder, New Intent).
Beyond the meeting's sessions, the program includes guided tours to Évora, Monsaraz, Alqueva Lake and a visit to Sharish distillery, as well as a Gala Dinner at Pousada de Estremoz. 
As previously announced on this website, it will be the first time the congress will be held in Alentejo Region. It will also be the first time that the two chapters will be holding a joint annual meeting, providing knowledge sharing, good practices and strengthening relations.
For additional information, please click here to access the event's website.